Love of Lace
Finally a photo of my completed
Branching Out
.
Here's
a close up of the lace. After this project I was ready to tackle are larger lace project.
I saw and instantly fell in love with
Melanie's Hanami Stole
. Beautiful!!!!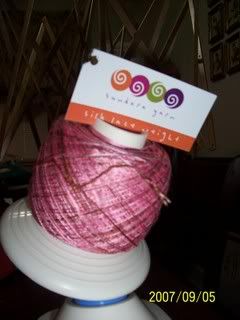 I found some gorgeous Sundara lace weight, Chery Blossoms colorway no less, and joined the
Hanami KAL
.
I'm in the process of swatching which I despise, but feel is worth the effort for my stole to turn out as lovely as the
other's
I've seen.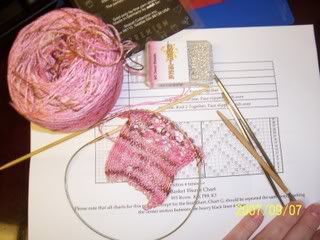 .