Socktoberfest............I've yet to begin; YIKES!
Swatching Gloss for my Socktoberfest socks..........started w/ US 1 circs, dropped down to US0 dpns. I still don't think I'm getting gauge so tomorrow, when I can see straight and I'm not so sleepy I'll recount my stitches.
Some sock stash enhancement; I may never finish my socks in time but I've got the sock yarn stash enhancement down flat, BAYBEEEEE!!!!! Mountain Colors Bearfoot in Indian Corn. I am all about the fall color schemes at the moment.
Some Manos for a scarf; color#104. I'm not sure if I like it or not, definitely now my normal colors - it's the gold that is throwing me off.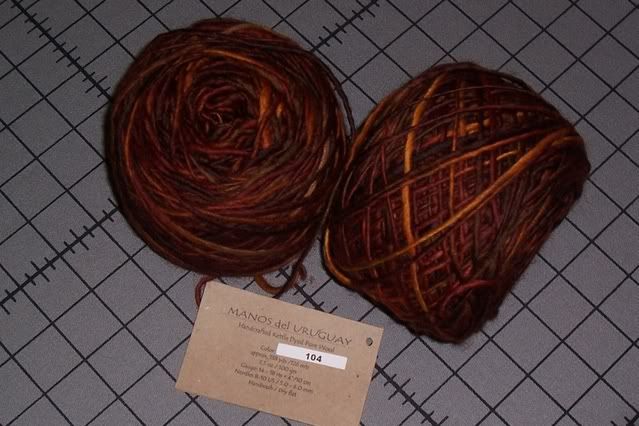 And finally my WLD Krista Tee seamed without sleeves. She's been soaked and is currently blocking. I hope to finish the sleeves prior to week's end and wear her ever so proudly over the weekend or early next. Of course with the chilly days we've been having around Charm City she'll be hidden under a jacket or coat; what a shame.